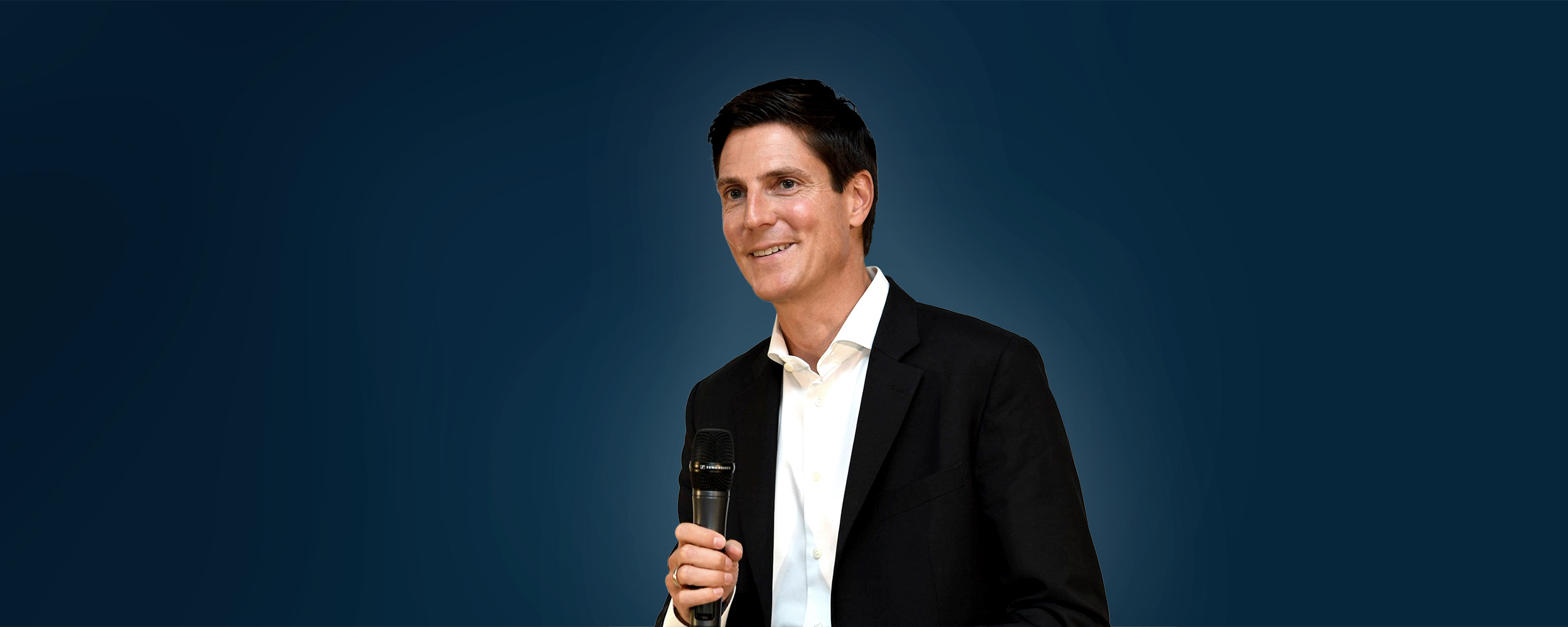 My
MHM
A Company of Majors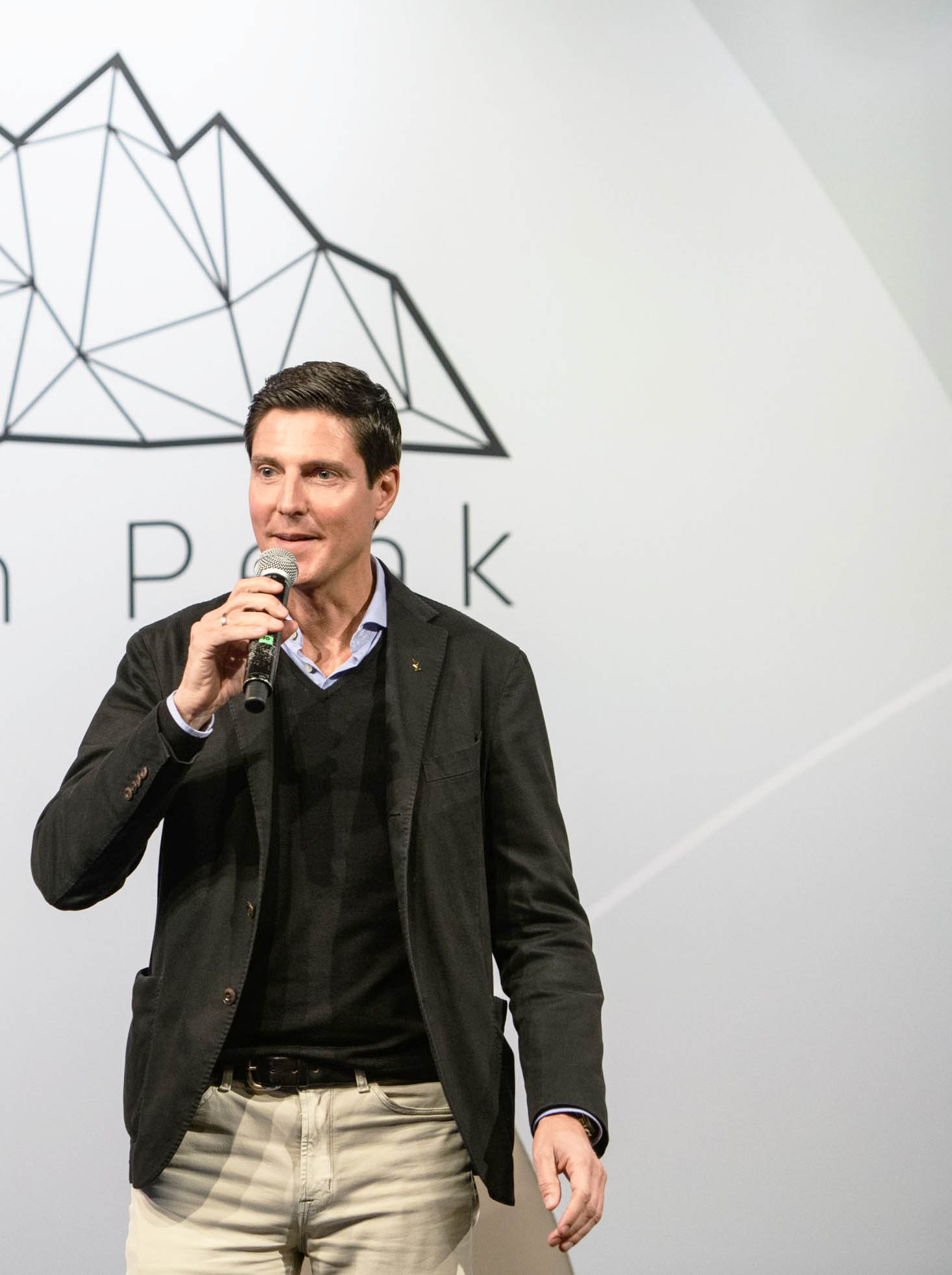 MARCUS IS ONE OF THE WORLD'S MOST INFLUENTIAL SPORTS MANAGERS
Marcus has been engaged in the sports business for over 20 years and possesses excellent international connections.
He promotes personalities and events in an international environment and globally manages the dynamic activation of sponsoring partnerships and sports investments.
The primary focal points of his activities are Olympic summer and winter sports, football and motor sports.
As an investor, his key focus is on start-ups, sports- and health-tech. He is also involved in several sports finance/private equity projects.
Maria Höfl-Riesch is considered one of the world's most successful ski racers. Her greatest successes include two gold medals at the 2010 Winter Olympics in Vancouver, a gold medal at the 2014 Olympics in Sochi and winning the overall World Cup trophy of the Alpine Ski World Cup in the 2010/11 season. She also won a gold medal at each of the Alpine World Championships in 2009 and 2013.  Following her active sporting career, Maria Höfl-Riesch has been involved, amongst other things, in charitable work as an Academy Member of the Laureus Sports for Good Foundation, as well as a TV expert, brand ambassador and a much-in-demand personality in German sports, providing authentic testimonials in the sectors of fitness, fashion and lifestyle.
Is a leading luminary in the world of German football. Franz Beckenbauer, the "Kaiser", has achieved world champion status as both player and coach, and is still considered one of the best players of all time. Marcus represents the football legend in all commercial matters, as he owns all global business personality rights of the football idol.
Andrea Kaiser is a versatile television presenter in the sports and entertainment sector. In addition to popular football programmes on the Bundesliga, Champions League and EuropaLeague, Andrea has presented the NFL Superbowl, SportBILD Awards, numerous boxing highlights as well as a variety of other sports programmes on Sat1.  Motorsports is another focus of her interests and moderation activities.  She is not only active as a team coach for Team Germany in the Jaguar IPace eTropy racing series, but also as a presenter of various motorsport programmes on Moto GP, DTM and the ADAC GT Masters. Furthermore, she presents a wide variety of entertainment programmes, including shows such as Catch, Luke !, The Wonderful World of Baby Animals, Duel of the Stars – the Sat1 Celebrity Arena, Winter Games of the Stars, Sat1 Breakfast TV, etc.
In addition to numerous World Cup victories, the multiple German champion won two gold medals at the World Championships in Hochfilzen. He also achieved silver at the Olympic Winter Games 2018 in Pyeongchang. He currently enjoys numerous advertising partnerships with well-known sponsors such as Adidas, Erdinger and Rossignol and, as an authentic sportsman, is a much sought-after talk show guest on the subjects of mental strength and motivation.
Sebastién Ogier ranks among the most successful rally drivers in the world. He won the World Rally Championship title four times in succession between 2013 and 2016 with the Volkswagen Motorsport Team. After switching to Team M-Sport for the 2017 season, Sebastién Ogier managed to secure the world championship title again in 2017 and 2018, making him World Champion no less than six years in succession. Sebastién is a highly sought-after brand ambassador for numerous names, such as Red Bull and Richard Mille.
GLOBAL MOTORSPORTS AGENCY OF LENOVO​
Marcus has many years of experience and diverse expertise in the conception, activation and global implementation of sports sponsorship and partnerships. He has worked on a global scale with MHM since 2018 as a "Global Motorsports Agency" for the world's leading computer manufacturer, Lenovo, activating sponsorship partnerships with Scuderia Ferrari in Formula 1 and the Ducati racing team in MotoGP.
Together with BILD/Axel Springer, Marcus is the creative director and initiator of the BILD100 Sport sports summit, at which the top 100 decision-makers from the worlds of sport, business, politics and the media come together at the presentation of the DFB Cup final and Formula E for an exclusive, invitation-only summit meeting at the Axel Springer high-rise publishing house in Berlin. Top athletes, leading decision-makers and influencers convene to discuss current topics and issues surrounding the future of sport in high-calibre panel discussions. Previous guests have included IOC President Thomas Bach, German national coach Joachim Löw, FC Bayern board member Karl-Heinz Rummenigge and Formula E CEO Alejandro Agag.
Marcus initiated and developed the Mountain Peak Summit 2018 and has since organised, hosted and marketed the event annually in Kitzbühel. The event is a global discussion and networking affair on the topic of winter sports, with a focus on Alpine Skiing and Nordic Sports. The Winterport Summit takes place annually on the Wednesday prior to the legendary Hahnenkamm Races in Kitzbühel at Hotel Rasmushof, in the immediate vicinity of the finish line area of the Streif racecourse.
Arab-German Sports Summit
In partnership with the Ghorfa (German-Arab Chamber of Commerce), Marcus organises and markets the annual Arab-German Sports Summit (AGSS) as creative director and initiator. AGSS is the first and innovative discussion and networking event for the development of the Arab-German sports market. The premiere of the forum took place in April 2019 at Hotel Adlon Kempinski in Berlin.
Parcel and logistics service provider, Hermes, acquired the rights to the sleeve sponsorship of all clubs in the German Football League for the 2013/14 to 2017/18 seasons. For this, Marcus played a leading role in initiating the partnership with MHM and implementing it nationwide. In addition to a Germany-wide road show called the "Hermes Fan Tour", during which the championship trophy was presented to fans in numerous cities, Marcus also conceived and organised various talk formats, as well as competitions and invitations for children to apply to be ball boys or player escorts at Bundesliga matches.