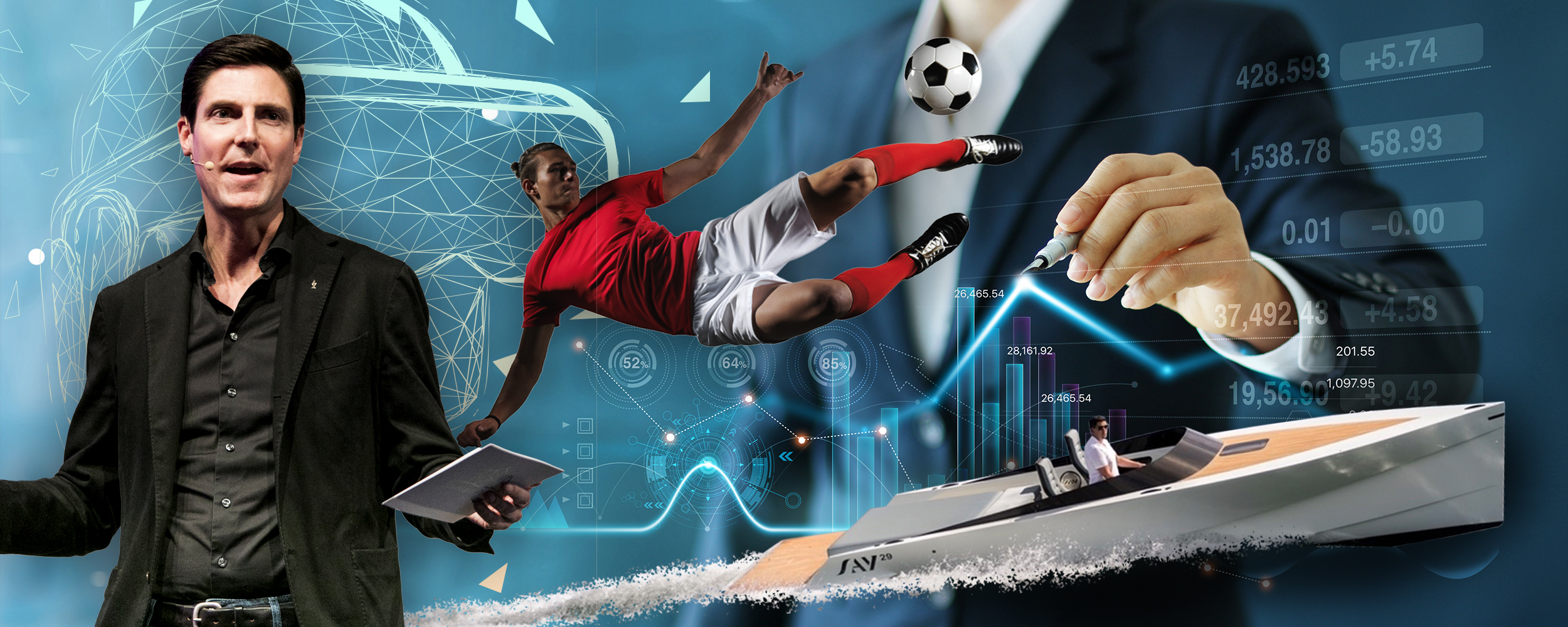 My
Investments
An Investment into the Future
With his targeted engagements, Marcus invests in the future of sport. His focus is on the megatrends of sustainability and digitization, which have a lasting impact on the global sports industry and will change it profoundly. With his know-how and financial investment, he supports selected companies and start-ups in continuously developing relevant future topics and technologies and thus preparing themselves for the challenges of tomorrow.
ADvantage is the first, global sports tech fund to invest in young technology companies to advance visionary ideas and actively shape the future of sport.
Break the Love is building a vertical social network that digitizes all the services associated with tennis for clubs and players. From first-timers to seasoned pros, tennis players will have access to a community of other like-minded players, courts, competitions, and premium coaches as they unlock their full potential in the sport.
FC Augsburg is a successful German football club that has played in the premiere German league, the Bundesliga, since the 2011/12 season. The Bavarian club has already participated in the Europa League and has ambitious goals for the future.
The GAMERS ACADEMY is a digital coaching platform in the field of esports with the mission to make every gamer better through AI-based coaching methods. In a rapidly growing community with more than 850,000 players, they are changing and shaping the future of competitive gaming.
Hype is a global virtual accelerator network that aims to solve the sports industry's real challenges through the power of innovation. By creating nurturing partnerships between sports tech start-ups and the biggest brands in the branch, Hype is developing a global ecosystem for sports innovation.
KinoTek is a digital health platform that improves the evaluation process for clinicians who specialize in movement assessment. They have developed a movement technology that is quantitative, objective, and accessible to the patient and clinician and improves the quality of care.
leAD is inspired by the legacy of Adi Dassler and one of the world's leading accelerator platforms for innovative entrepreneurs and start-ups from the sports and health tech sector. The programme supports, promotes and coaches young entrepreneurs worldwide.
Liquiditeam´s core product is LT Fan Platform, a software-as-a-service solution that enables sports clubs, professional athletes and creative professionals to build their own platform for their fans. As it is based on blockchain technology, LT Fan Platform users can create their own fan tokens and digital collectibles based on NFTs 8non-fungible tokens) in no time at all.
SAY is a leading expert in building innovative carbon yachts in Germany. By supplying low emission, high performance and luxuriously designed yachts with electric options, Say is a pioneer of lightness and sustainability in the global yacht market.
TERSA
is the world's most intelligent virtual physical therapy and training platform that has a built-in camera and movement assessment software to diagnose alignment from the comfort of your own home
POINT connects and evaluates biometric health data from various devices, apps, and wellness experiences, to provide users with personalized and actionable recommendations on how to reach health and fitness goals.
STARENA is a curated platform, which connects interesting public figures with their fan base in an intimate, exclusive setting. STARENA uses NFTs as a connecting medium to enable this exchange. NFTs on STARENA are more than just limited edition digital collectibles or artwork: they are an access pass to exclusive opportunities created by the stars.
EQOLOT is the leading brand-tech company for social influencer marketing across all channels (Facebook, TikTok, Instagram, Pinterest, etc.), with a focus on building software that enables long-term influencer marketing success. The company's influencer marketing strategy is based on data insights and results from more than 18,000 influencer collaborations.
With tillit Management (short for "Until you're lit") the new and old world is combined: Classic Marketing & Content Creator Marketing. From career planning, coaching & mentoring, campaign management, TV & event participation to back office/infrastructure tillit supports its content creators & celebrities.